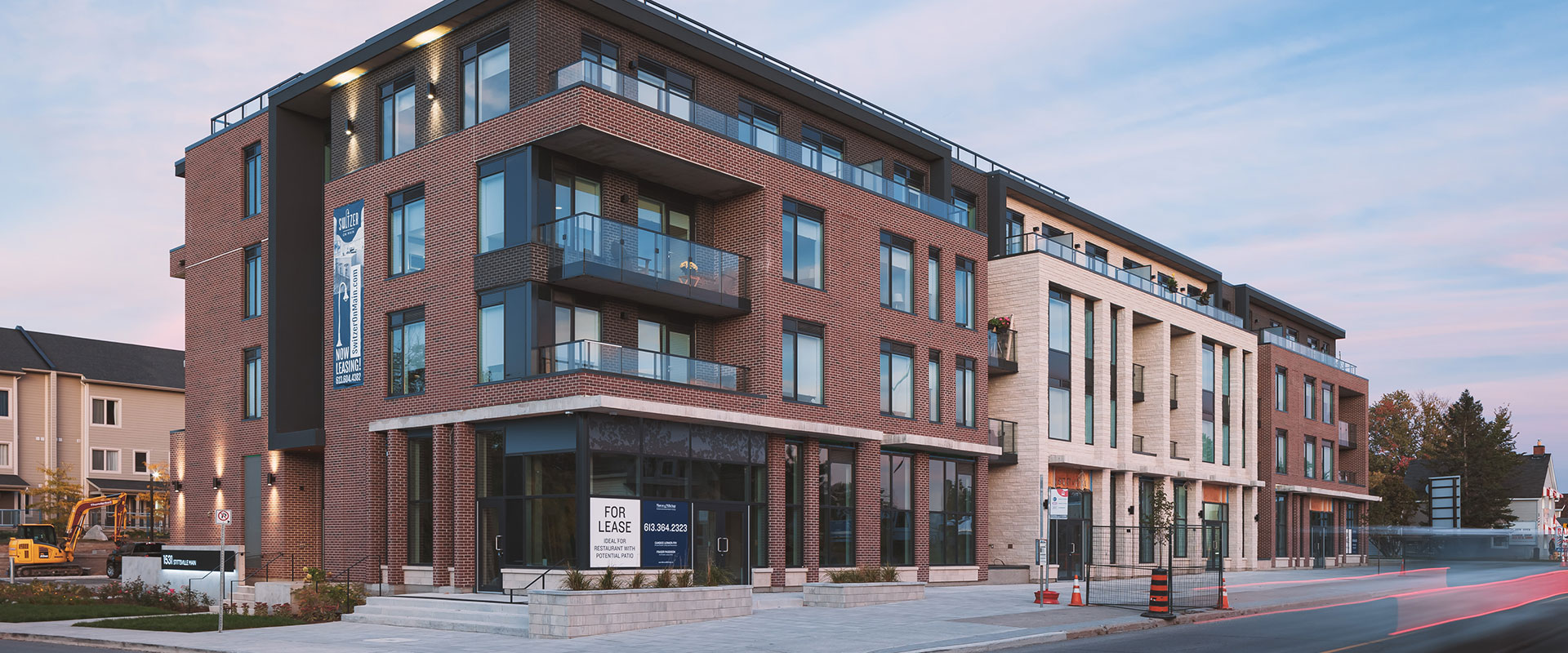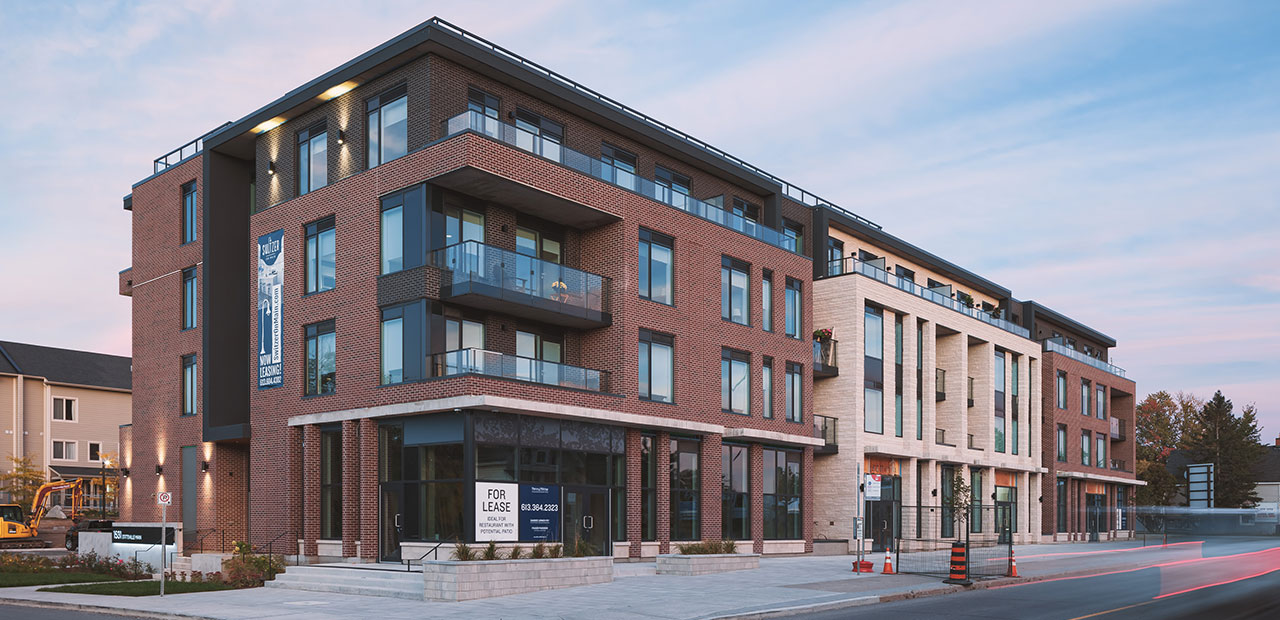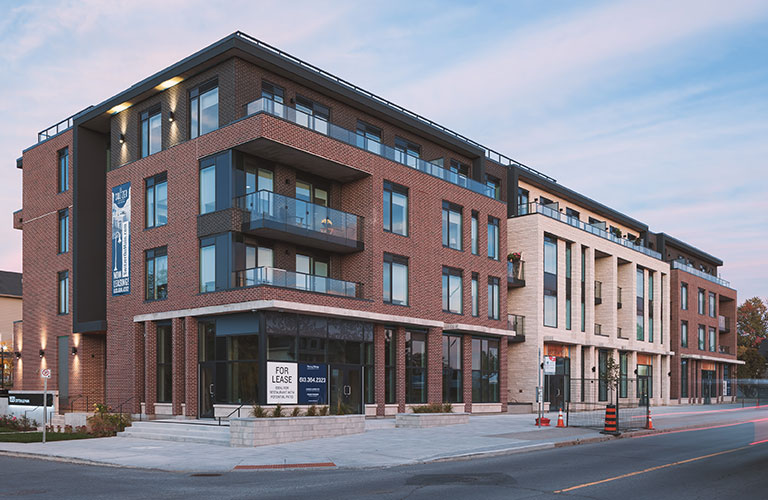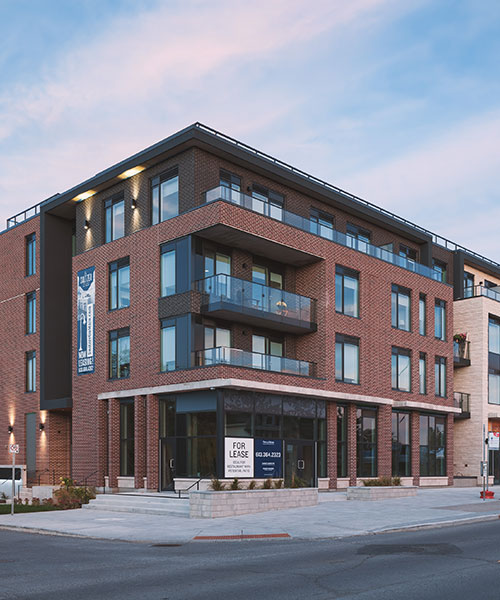 Feel Renewed and Free
The burdens of home ownership impact more than just your wallet. An ill-fitting house can feel frustrating and also impact your peace of mind. When you rent at Switzer on Main, we care for your home in such a way that you never deal with housing related stress. No more home repairs, shoveling snow, lawn maintenance ever again. Don't miss life's most meaningful moments. Free yourself from the hurdles of home ownership and feel renewed as you have more time to focus on what means most to you.
Enjoy the Time and Energy to Live Life to the Fullest
Come home to Switzer on Main and enjoy a fresh approach to main street living. These brand-new rental apartments offer more than modern sophisticated interiors and convenient amenities, they offer you the freedom to live life to the fullest. Located on Main Street in the flourishing community of Stittsville, Ontario.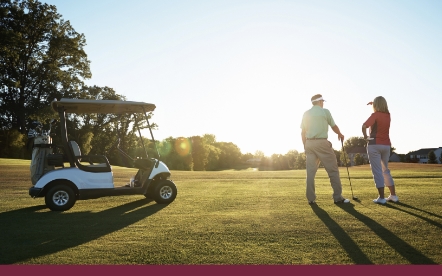 A New Outlook
Living at Switzer on Main you will have time to savour the finer things in life. Whether that's finally taking your dream vacation, spending more time with friends and family, or revisiting your favourite pastime, we care for your home so that you have the time and energy to live life to the fullest.
Headache Free
Remember the days of crawling under counters to repair plumbing or appliances? When you rent a new luxurious apartment we take care of all repairs quickly and professionally, so your life isn't put on hold. On your way out the door? Hop into your car protected from nasty weather and be on your way smoothly and quickly.
Close to it all
All you need is virtually at your fingertips when you live in a new Stittsville Main Street apartment. At Switzer on Main, you save time by being able to shop downstairs or stroll up the street to find practically everything you need for daily life.
The Suites at Switzer on Main
1 Bedroom
Units Range from 593 to 670 Sq.Ft.
1 Bedroom + Den
Units Range from 639 to 675 Sq.Ft.
2 Bedroom
Units Range from 801 to 1123 Sq.Ft.
2 Bedroom + Den
Units Range from 890 to 1266 Sq.Ft.
Rooftop Terrace
Socialize with friends and family on our open-air rooftop terrace. Comfortable couches and chaise lounges provide the perfect place to unwind. With beautiful views and an array of seasonal flowers, this little oasis is a quaint outdoor getaway to soak up some rays.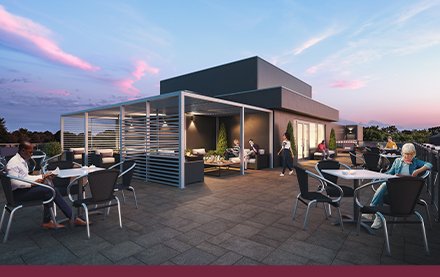 Suite Finishes
Enjoy the extra touches that elevate luxury living at Switzer on Main. Large windows and Kuzco contemporary lighting illuminate the ceramic kitchen backsplash and quartz countertops. Stainless steel Whirlpool appliances and refined MOEN accessories give each suite a modern touch. Luxury vinyl tile flooring and wood grain finishes are the perfect complement to elevate your everyday.
Smart Technology
Enjoy a connected resident experience with 1VALET Smart Entry technology and Rogers high-speed fibre internet right to your front door. Keyless entry means you can use your cellphone or digital key card on our Resident app to enter the building and your suite. Smartphone video calling from the Entry System to the Resident app lets you see who's at your door from anywhere.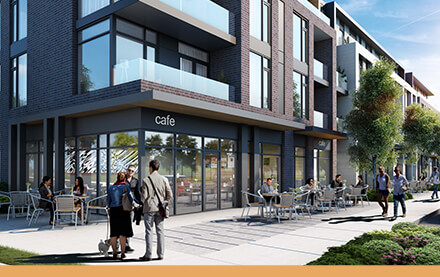 Commercial Space
The ground floor of the Switzer features spaces for shops and cafés for added convenience. Don't worry about braving the outdoors or searching for parking next time you're craving a coffee or need to run a quick errand. We hope to add to the boutique shopping experience in the heart of Stittsville by providing commercial space for small businesses.
The Main Attractions
Amenities that Compliment your lifestyle
Experience everything Stittsville's unique Main Street has to offer. A combination of heritage buildings, local businesses, and abundant green space makes this community a wonderful place to call home for everyone from young families to retirees. Easy access to transit, the highway, and walking trails gives you the flexibility to go where you want, when you want. Local gems like Quitters Coffee, Village Square Park and the Trans Canada Trail give you plenty of unique ways to spend time with family and friends. Life on Main Street offers countless possibilities. How will you live life to the fullest?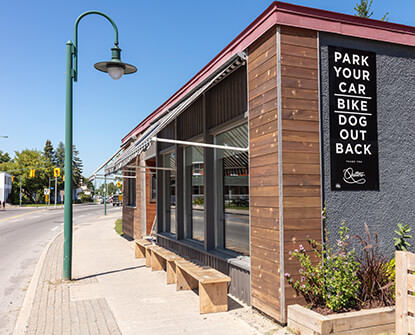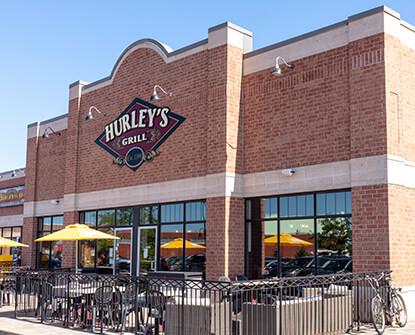 Frequently Asked Questions
The Suites
The Building
The Application Process
Are utilities included in the rent?

+

Please note that all units are metered separately so you can choose your own comfort level and have greater control over your monthly budget.
What appliances are included?

+

Whirlpool stackable washer and dryer, fridge, oven, dishwasher, and microwave.
Are there balconies?

+

A selection of suites have private balconies. The rooftop terrace is a public space available to all tenants.
Do you offer furnished suites?

+

We do not offer furnished suites at this time.
Are the suites air conditioned?

+

The units have central heating and cooling with an EcoBee thermostat that tenants can control themselves.
Are there any Internet, phone, or cable features included in the rent?

+

All tenants receive a Rogers Ignite Bundle included in their rent. This package has a $200/month value and contains access to cable, the Ignite TV platform, Wi-Fi, and Ignite home phone.
Is there parking available?

+

Underground parking is available at an additional cost.
Is there bike storage available?

+

Indoor bike storage is available.
Are there storage lockers?

+

Storage lockers are available at an additional cost.
Is the building pet friendly?

+

Yes, we love pets at Switzer on Main! Tenants must declare any pets on their application form and there is a pet policy that all tenants will have to follow. For more details, please discuss this with your leasing agent during your appointment.
Is the building smoke free?

+

There is a strict no-smoking policy inside your rental unit and on the property. The only designated smoking area(s) are outdoors on the balcony of your unit provided windows and patio doors remain closed. This includes cigarette, cannabis (including water pipes), and incense.
What amenities are included?

+

1VALET Smart Entry technology, Rogers high-speed fibre Internet, phone, and cable package
Keyless entry
Pet wash station
Rooftop terrace
When will move-ins begin?

+

We expect to start welcoming tenants in May 2022.
What is needed to start the leasing process?

+

Schedule a one-on-one appointment with us to tour your preferred suites. After your appointment, you can request a digital application to fill out online. At this point we will conduct a tenant screening and credit check before approving your application!
Is tenant insurance required?

+

Yes, proof of tenant insurance is required before move in and yearly upon expiry.
Touchstone Property Care
Past, Present and Future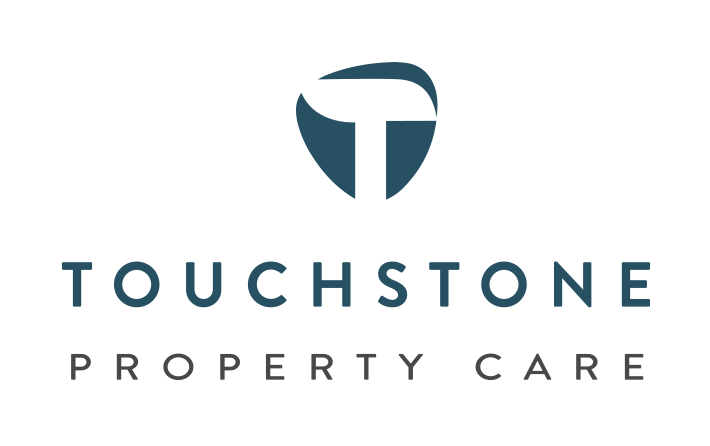 Touchstone Property Care has been working in real estate for over 20 years. They have used their expertise in the business to create thoughtful living spaces and focus on client-centric property management.

The Switzer on Main apartment community embraces the town's heritage and has been named after the building that once stood in its place, Switzer's Hardware. Owned by the local Switzer family, this store was a fundamental fixture in the town of Stittsville.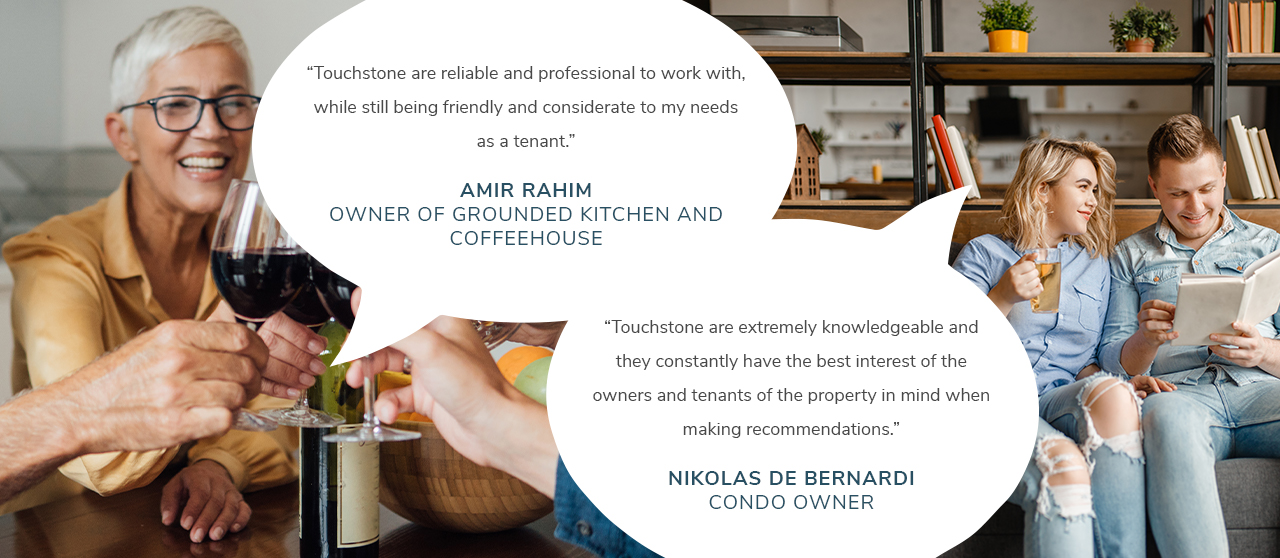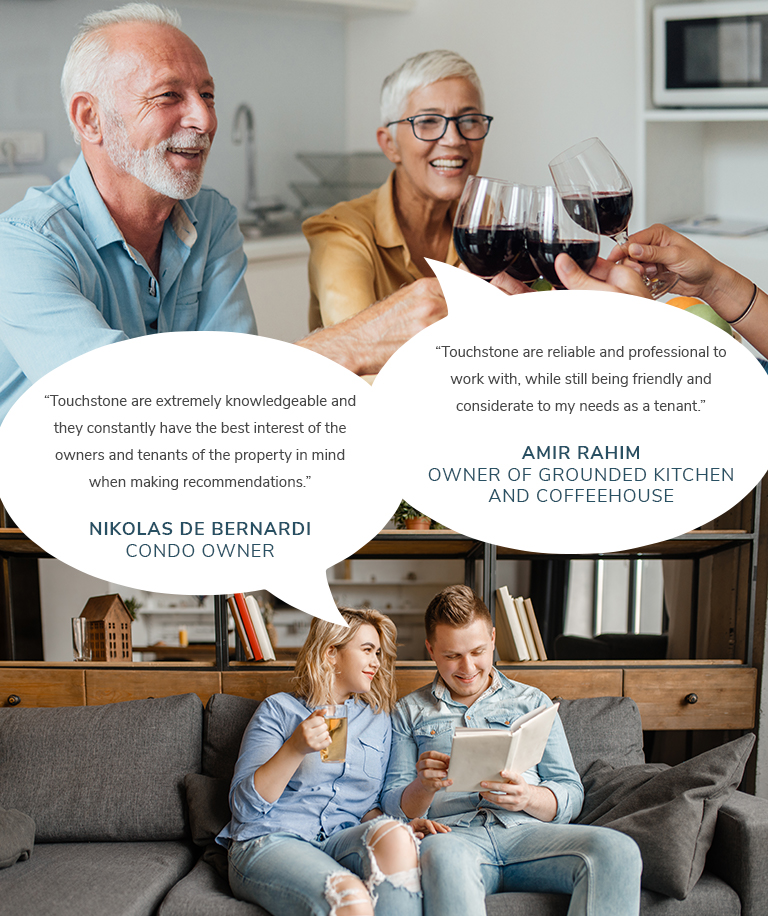 Contact Us Today
Live a Life you love
Book an appointment
Choose a virtual or in-person appointment time that works for you.
Choose your suite
Select your favourite apartment and request an application.

Plan your move
Prepare to live life to the fullest in your new home at Switzer on Main.
Get in touch with our leasing team today. Book a viewing, request information or an application form. We look forward to welcoming you to Switzer on Main!
Limited Suites
Are you ready to live renewed and free?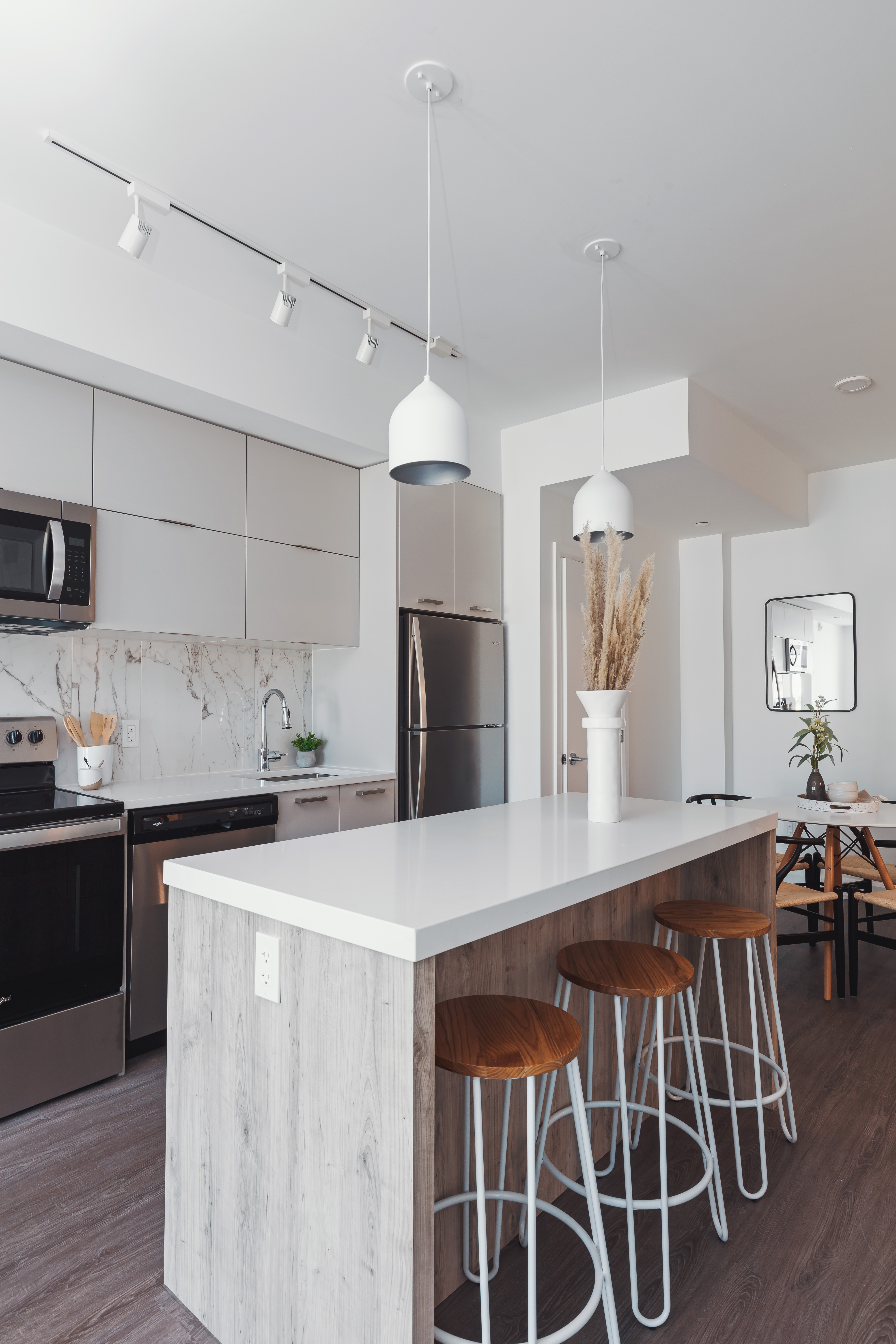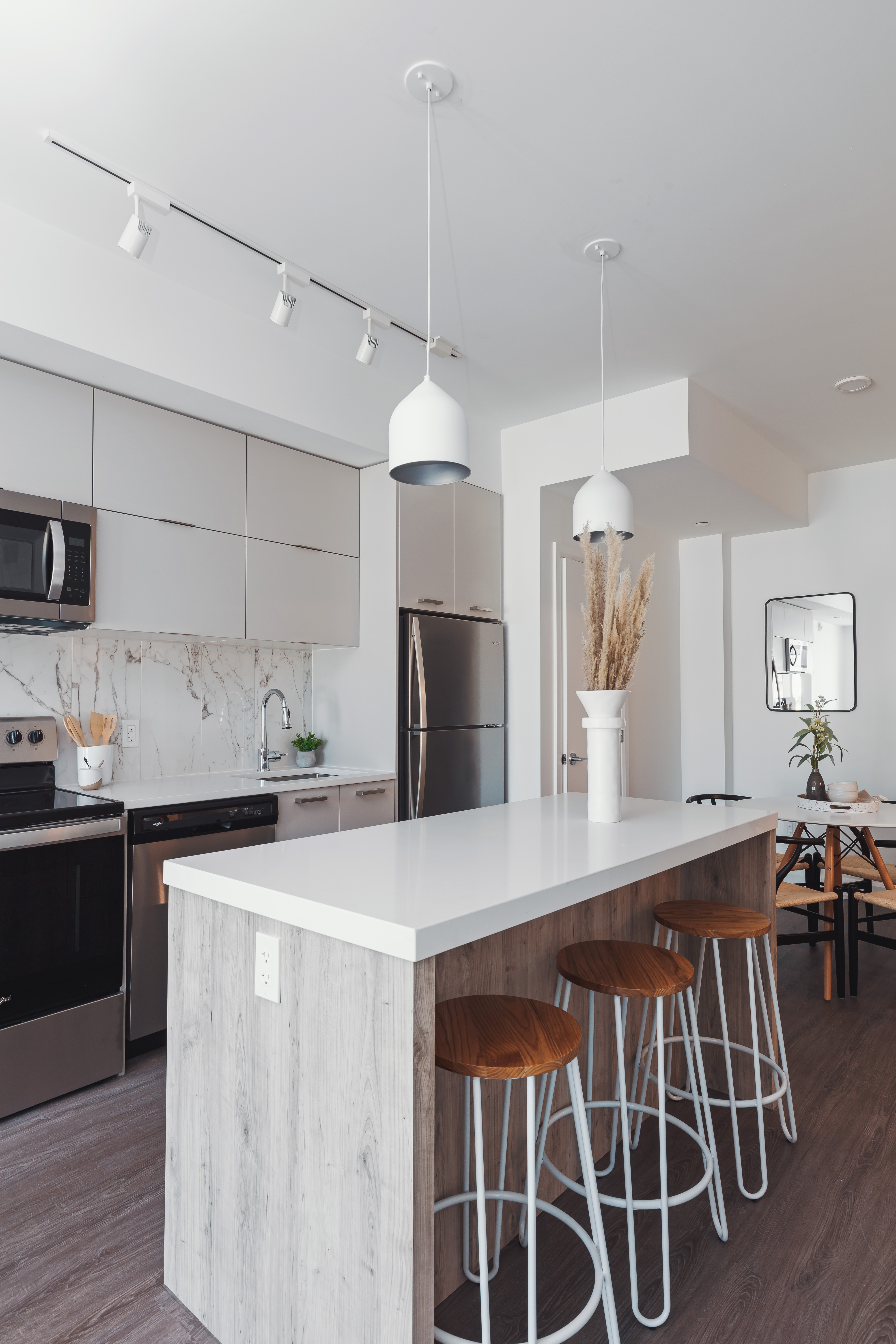 Book a virtual or in-person tour before suites run out!
Bright and modern
In-suite laundry and stainless steel appliances
Air conditioned
Rogers high-speed fibre internet
1VALET Smart Entry technology
Rooftop terrace
Parking available
Yes, I want to elevate my everyday today!
No thanks. I'm not interested in life on Stittsville Main
Get Priority Access
Only VIP's Get Access. Don't miss out.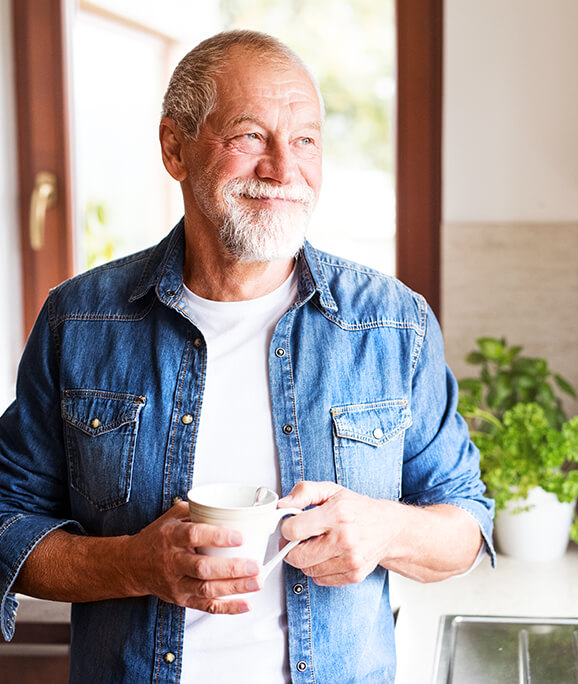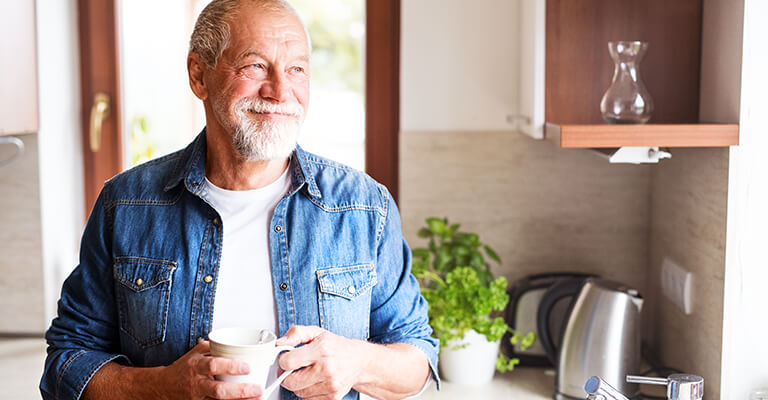 It takes less than
A minute to register
Expect more from your new apartment!
You're unit will
Be fresh and clean
Be fresh and clean
Be fresh and clean
Be fresh and clean
Be fresh and clean